Last year I set out a new year resolution to catch up on my duties and complete tasks on time, start out with vehicle registration and tax. Did pretty good last year with vehicle registration getting done in October.
So far so good this year. Got tax done in April, without filing extensions. And now: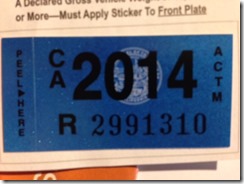 May the streak continues.